Parish Priest: Fr John Corbyn Ord.
61 London Road, Wickford, Essex SS12 0AW
Tel 01268 733219
Website: www.wickfordcatholic.com
Email: wickford@dioceseofbrentwood.org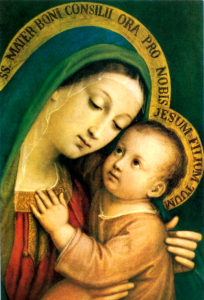 Welcome to the Catholic Parish of Our Lady of Good Counsel, London Road, Wickford, Essex. Here you will find details about many of the services, events and activities which take place within our parish. Whether you are new to the parish, visiting Wickford for the weekend, or a long standing parishioner, we hope that you find this website helpful and informative.
Mass Times
Vigil Mass : 6pm Saturday Evening
Sunday Masses: 9am and 11am